Our Tamarack Adventure & Retreat Center team shares a passion for the outdoors and an enthusiasm for working with youth and adult groups. While we extensively train each and every staff member, most come with prior experience in team building, outdoor skills and environmental education.
Jake Harm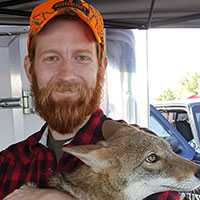 Jake comes to Tamarack Adventure & Retreat Center with years of experience in interpretation, program development and animal care. He received his Bachelor of Science from Lake Superior State University in Fisheries and Wildlife Management and is eager to put his education and experience to good use at Tamarack.
Matt Russell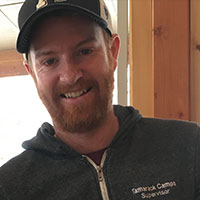 Matt first came to Tamarack from Australia for a summer job in 2007, and he fell in love with camp, returning for several summers and working for the year-round program, Outdoor Education. Tamarack is where he met his American wife, and the two of them spent the first five years of their marriage in Australia. Since moving back to the States in the winter of 2018, Matt has joined the Leadership team for Tamarack Adventure & Retreat Center and works diligently to ensure a positive experience for all of our guests.