Our Tamarack Adventure & Retreat Center team shares a passion for the outdoors and an enthusiasm for working with youth and adult groups. While we extensively train each and every staff member, most come with prior experience in team building, outdoor skills and environmental education.
Erin Okuniewski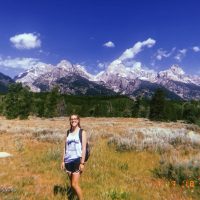 CLIENT COORDINATOR
Erin first came to Tamarack as a Sustainability intern while completing her BS in Environmental Studies at Michigan State University. Since then Erin has been an Educator, lead teens on summer-long backpacking trips, and joined our Adventure Leadership Team, all at Tamarack Camps! We are thrilled to have Erin bringing her expertise to our program at Tamarack Adventure & Retreat Center.
Marisa Murphy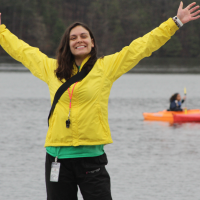 PROGRAM MANAGER
Marisa has filled many roles at Tamarack, from an intern, to Educator to camp counselor. Tamarack Adventure & Retreat Center is thrilled to have her as their Program Manager, bringing a wealth of experience and education with her, though neither compare to her bright smile and exceptional attitude. Marisa graduated from The Ohio State University with a BS in Environment and Natural Resources.
Matt Russell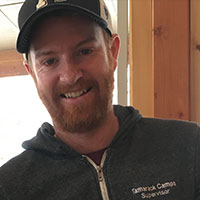 DIRECTOR
Matt first came to Tamarack from Australia for a summer job in 2005, and he fell in love with camp, returning for several summers and working for the year-round program, Tamarack Adventure & Retreat Center as Head of Operations. Tamarack is where he met his American wife, and the two of them spent the first five years of their marriage in Australia. Since moving back to the States in the winter of 2018, Matt has joined the Leadership team for Tamarack and works diligently to ensure a positive experience for all of our guests.
Alex Rosenberg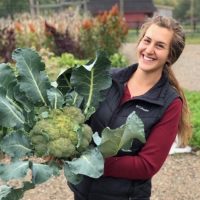 FARMER
Alexandra (Alex) Rosenberg was born and raised in Michigan and is honored to work the land of her home state. Food, farming and positive environmental participation are the front and center of Alex's life and she is thrilled to bring these passions to Tamarack Camps as the Farber Farm Manager. She received her field management training from The Organic Farm School in Washington state and her Permaculture Design Certificates from the Sonoran Permaculture Guild of Tucson, Arizona and the Midwest Permaculture Guild of Stelle, Illinois.