The Farber Farm is a one-acre diversified demonstration farm focused on education for all ages. As a four-seasons farm, there is always something growing, activities to do, and delicious vegetables to enjoy. The Farber Farm grows over 100+ different varieties of seasonal vegetables, flowers, fruits, herbs, cover crops, and perennial native plants. While not "certified organic", the farm follows and surpasses traditional organic growing practices. Freshly harvested produce is used for all on-farm educational programs such as farm to table cooking, pickling, fermentation, cob oven pizza making, and more. The farm also grows a bounty of vegetables for Tamarack Camp's onsite dining facility and for food pantries across Metro Detroit. Small livestock such as rabbits, chickens, ducks, and honeybees can be found at the farm all summer long.
The farm boasts an indoor learning center, a climate-controlled greenhouse, passive solar hoophouse, cob oven, outdoor programing pavilion, in ground gardens, and raised bed accessibility gardens. Farm activities and curriculum range from plant science, kitchen skills, gardening, natural arts and crafts, food justice, sustainability, Jewish agricultural education, and more. The Farber Farm is the perfect year round destination for groups of all ages seeking a farm based experience!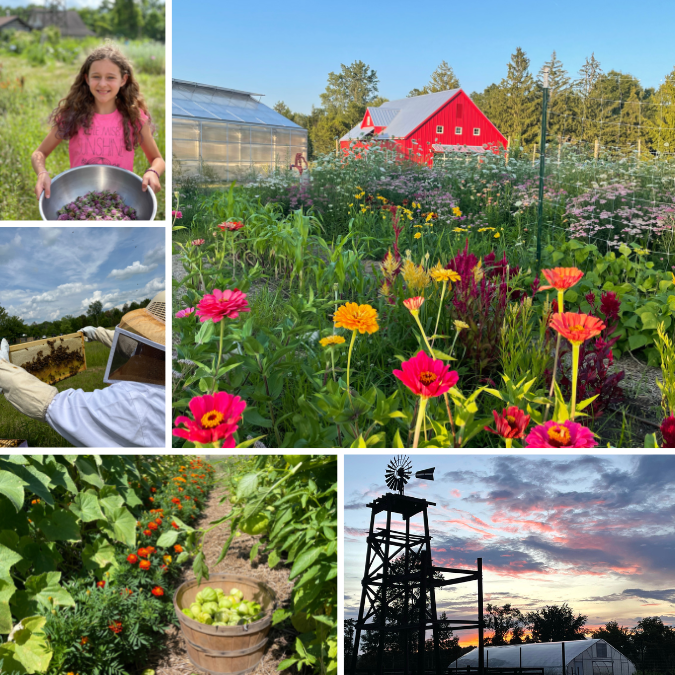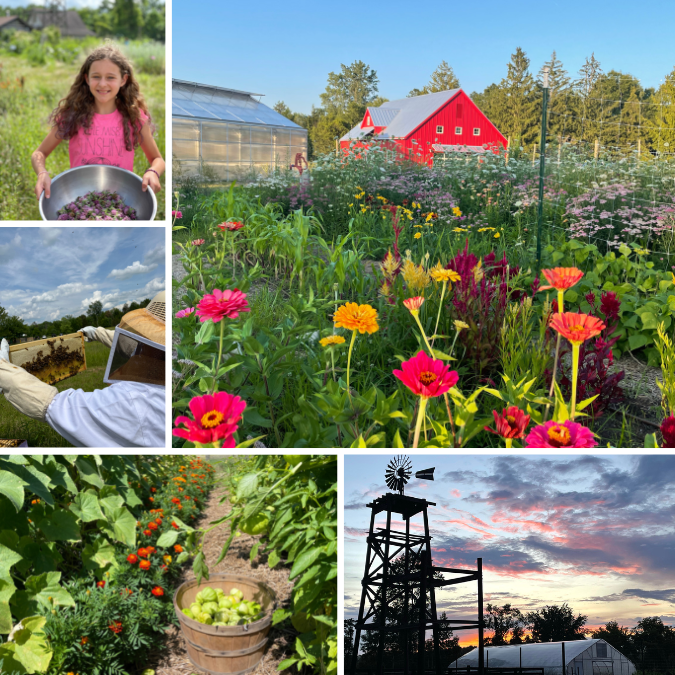 Farm Programs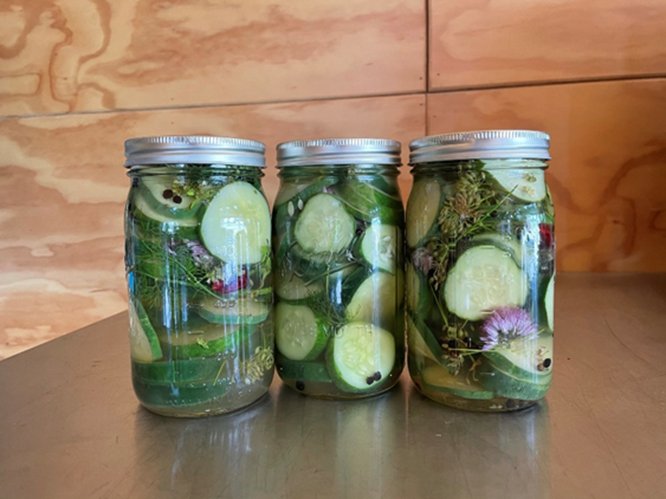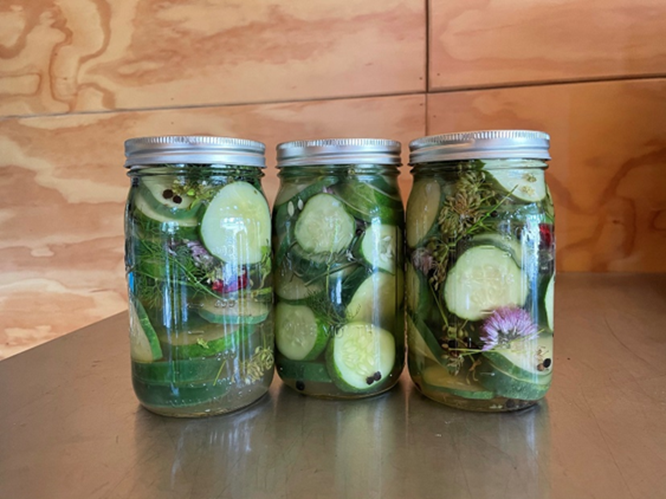 Quick Pickle
Using farm-fresh veggies and spices, you will learn how to pickle using a recipe that can be easily replicated once you return home from camp.
Duration: 45 minutes
Cob Oven Cooking
We have our very own cob oven, which allows us to make personal pizzas using veggies and spices from the farm. This activity best accommodates groups of 5 to 15 people.
Duration: 1.5 – 2 hours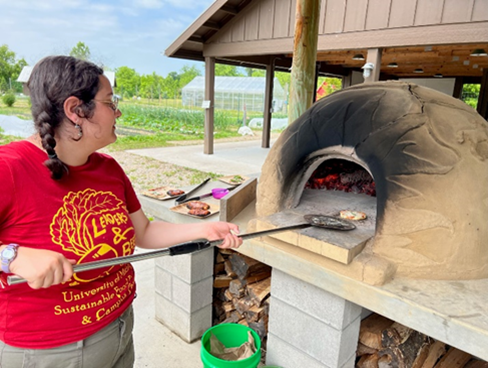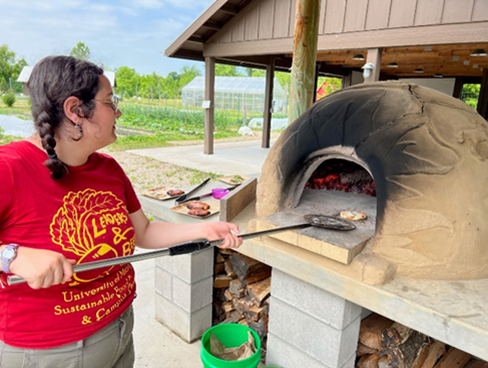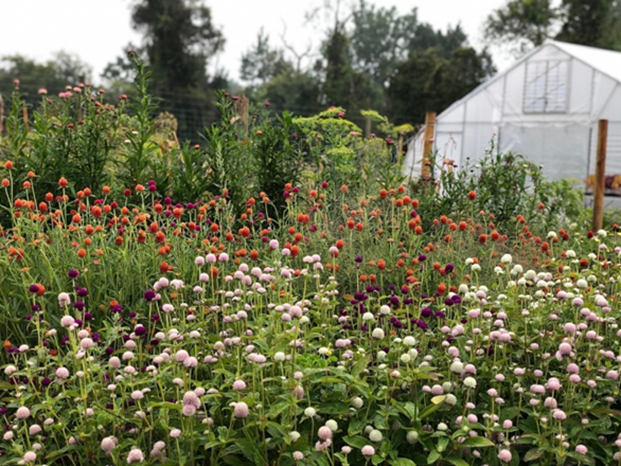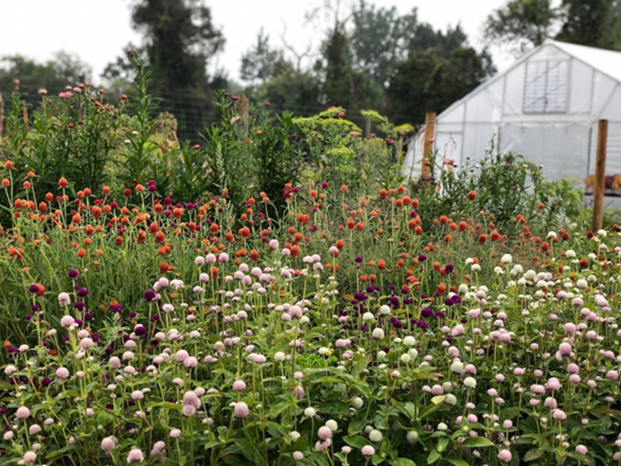 Bouquet Making
Cut fresh flowers of various varieties to create your own bouquet to bring home. Best in the summer or fall.
Duration: 30 minutes
Herbal Salve Making
Participants will have the opportunity to collect and infuse herbs to create a homemade hand salve or lip balm.