Since its establishment fifty-five years ago, Tamarack Adventure and Retreat Center has worked with countless groups including Anderson Middle School. For twenty-one years, 6th-8th graders from Anderson leave Berkley, the suburban area they call home, to come to camp. 
Laura Scribner, the group's leader, has led the group for twenty-one years. She accounts the gorgeous location and the talented staff as a couple of the many reasons for returning year after year. Since they are a multi-aged group, two-thirds of the students have been to Tamarack before, but Laura explains the tailor-made curriculum for all three years keeps the programs engaging. 
Because the group has been returning for so long, all the chaperones who come with the group also came to Tamarack as students. Two such chaperones, Robert Tomasaitis and Adam Derington, have been counselors with Anderson Middle School for 6 years, and remember their time as campers, 10 years ago. They remember their own chaperones fondly. 
When participating in Smoklerville, a program favorite, one chaperone took the role of Tamarack Tom very seriously. He would lay in the dirt, jump out of leaf piles, and always keep the kids laughing with his character. Robert also recounts one lesson he learned in 2006 during the High Ropes Challenge Course that he still uses today. The idea of going one extra step once you've hit the edge of your comfort zone pushes students to go even further than they think they can. Robert says that's a technique he uses all the time; not only at camp but in life. He says now, as an adult: "it's a lot easier to respect the process and understand what's trying to be taught."
All of Tamarack's programs are connected to fundamental values that are important for young people to learn. "Tamarack is really a space [the students] don't get in a classroom… Programs help train those muscles they don't use in normal society."  Giving students the chance to work together, take charge, and think for themselves helps integrate life lessons into the programs and are brought out through staff-led discussions. Robert states, "whether students are looking at things under a microscope or learning about ecology and the systems around us, there's a depth of knowledge in the programs."
On their last night at Tamarack, Anderson Middle School has a campfire that includes the 8th graders giving goodbye speeches since it's their last time at camp. The night is often full of tears as students say goodbye. Maybe someday they'll return, like Adam and Robert, to act as counselors for the next generation, but for now, they just think back to the great memories and friendships they've made. Tamarack Adventure thanks Laura Scribner and her partner for not only giving their students the opportunity to grow and learn for the past twenty-one years but giving Tamarack the chance to be a part of that experience.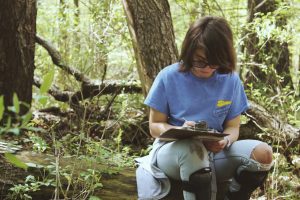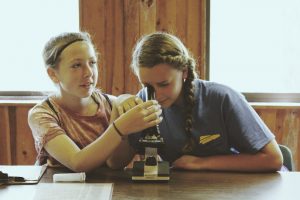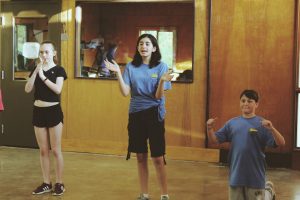 Author: G. Noonan