Tamarack Adventure strives to teach teamwork and good communication through games and
activities. Our interns, educators, seasonal, and year-round staff prepare, practice, and train to hone
those skills. It would be impossible to succeed in helping others if we couldn't do it ourselves.
And there's one leader on our team who deserves much credit for the success we've had at
Tamarack Adventure & Retreat Center.
Fletcher Raftery started as an educator in 2011; now at the end of the 2018 spring season,
Fletcher leaves her position as the Director of Client Operations. She ran the logistics for groups,
as well as led and trained countless groups in team building exercises.
Before coming to Tamarack, Fletcher worked at camps in Massachusetts, Pennsylvania, and
California. While discussing why she was drawn to this career, Raftery recounts "I've always
liked jobs where you live and work at the same time; where the job isn't really separate from
your life." She remembers, as an educator, the community and support system built by living in
staff housing together. Then she remembers the transition into the behind-the-scenes as a
member of the Leadership Team. Fletcher says, not only did Tamarack give her a home in
Michigan, but also instilled confidence in her ability to become a great leader.
When talking with staff members about Fletcher, very similar themes surfaced. They're going to
miss the happiness she brings to the office. They're going to miss her smile, which is always
present; her very contagious laugh; and her approachability and helpfulness. One educator even
says she's everything you want in a boss, a mentor, and a friend. It's not often you meet someone
as dedicated, friendly, helpful and caring as Fletcher.
Fletcher will now take what she's learned at Tamarack Adventure to a new adventure. She'll be starting at Quicken Loans in Detroit as the Leadership Development Specialist. In her new position, Fletcher will be working with different departments, building teamwork. Though Fletcher moves on, she wouldn't trade her time at Tamarack for anything. As she puts it, "this is not a goodbye, but a see you later." We thank her for her commitment to Tamarack Adventure's guests and staff over the last 8 years. We'll miss her dearly.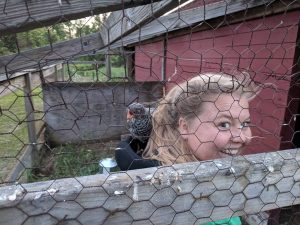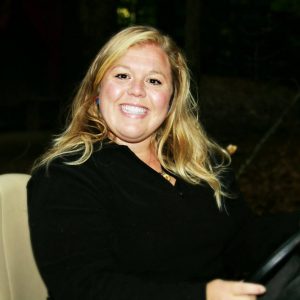 Author: G. Noonan